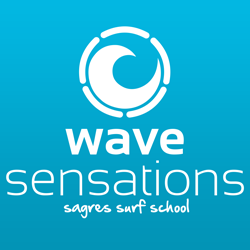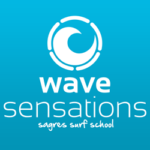 Wavesensations - Sagres Surf School
Role Resume:
Your responsibility is to shoot and sell commissioned photo packages for the guests as well as occasional lifestyle shoots with staff and team riders. You will to need to film all guests taking surf lessons in conjunction with the head surf coach for use in video analysis surf lessons. (2 days per week).
The job could be summed up in one sentence – shoot lots and lots of photos and hang out lots and lots with guests. The shoots will be across a spectrum of surfing, yoga, lifestyle, nature, and people. Your objective as Guest Photographer is to help us tell a story with lifestyle images that portray time guests spend at the retreat.
You will follow the guests most of the time, shooting them in and out of the surf, tagging along on excursions and activities, eat meals with them, etc. You need to love hanging out with all types of people, not only those who are similar to you, to enjoy this work. You and the others from the Wavesensations team are a big part of representing the Wavesensations experience, so it's important that you are helping to contribute to this experience as their host.
To enjoy this role you must love photography, spending time in the ocean and hanging out with people as this is what you will be doing heaps of for the next few months!
You'll need to sign a contract issuing Wavesensations free unlimited user rights to the content shot during the time of employment – not limited to the guest photography, but also any lifestyle shoots done off "work" hours
General Duties:
Shoot and sell commissioned photo packages for the guests
Shoot and film occasional lifestyle scenes with staff and team riders
Film all guests taking surf lessons in conjunction with the head surf coach for use in video analysis surf lessons. (2 Days Per Week)
Select and prepare footage for video analysis surf lesson
Post 1 photo per day to Wavesensations Instagram and Facebook
Make 1 minute film and post Wavesensations Instagram and Facebook (1 per month)
About You:
Experienced surfer
You will need to provide your own equipment – for example; camera, video camera, water housing, go-pro, drone etc.
Some experience producing content – editing, and deliverance in a timely manner.
The ability to produce still & video content during the same shoots
Speak English
Customer service experience
Hard Working
Organised
Reliable
Professional
High Team Spirit
Highly sociable
Driving License
The Role:
Shoot & Film, surf and lifestyle at Wavesensations
Accommodation: your own bedroom in a shared staff apartment
Free Dinners on Group Outings and Barbecue/Dinners Days
1 Day Off
Super discounts (30%) in all products at our Surf Shop
Smile
Wage: Competitive (has we strive for high players)
0